Enclosure Management
Introduction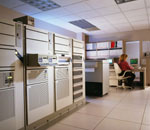 Axiomtek provides a complete range of network appliance platforms that includes SOHO (Small Office and Home Office) and SMB (Small and Medium Business) series. Axiomtek's hardware platforms not only provide the advantages of reliability and high performance, but also the new design mindset of networking enclosure management.
Fantastic and stable hardware is the basis
Axiomtek 's network appliance platforms fully fulfill the diverse demands of small offices and enterprises by features of Smartbit network packet generator with full loading, strict reliability test, IEEE 802.3 compliance test and other critical tests for hardware functions. Moreover, the customization service regard to certain requirements is offered to optimize Customers' network business as well.
Management is the key
The world is a plate! It's essential that MIS administrator can efficiently manage all of networking security devices. Axiomtek 's network security platforms provide the novel Intel® AMT (Active Management Technology). It allows users to execute remote booting in a local site to control, diagnose and collect none-volatile asset inventory of networking devices in remote sites. Besides, the SDK (Software Development Kit) and utility which comply with standard networking protocol are also available for software integration and easy tracking of hardware dynamic status. All of these marvelous functions can be implemented in user's own application program.
Related Products
Small and Medium Business Series
Axiomtek's comprehensive network security platforms are engineered with high performance, rack-mountable and high port density designs for UPM applications. The SMB level security platforms features PCIe Gigabit Ethernet for excellent networking throughput and Intel® Core™2 Duo processor for high computing power. In addition, the optional management technology of Intel® AMT (Active Management Technology) implements the remote port-based management function.

Small Office and Home Office Series
Axiomtek's SOHO-level security platforms come in compact size, fanless operation and cost effective designs for SOHO market. By utilizing PCIe Gigabit Ethernet and extreme Intel® Core™2 Duo processor, the hardware platforms deliver outstanding computing capability for network operation. Other features include LAN by-pass function, LED programmable, firmware reset, functions that are specified with sample codes.
Application Diagram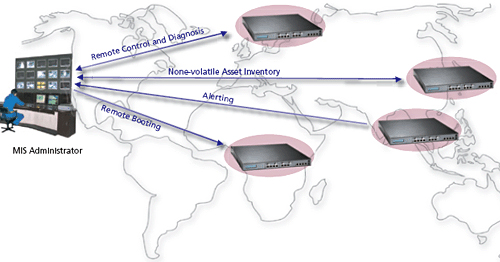 Enclosure Management