Food Factory Automation
Introduction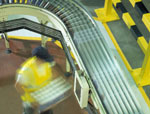 The growing labor shortage, computer-integrated manufacturing, demands for increasing productivity and quality, and reducing costs have made automation a necessity for many factories. Axiomtek's industrial panel computers and fanless touch panel computers help customers to build the right food factory automation systems successfully by delivering reliable and high performance solutions. The factory automation system generally includes three divisions: central control room, environmental monitoring system, and production line. With high computing capability, the industrial panel computers (PANEL1000 series) fulfill the function of processing mass data analysis and storage, production control, and more in the central control room. Axiomtek's fanless touch panel computers (GOT series) fit in the environmental monitoring system to detect status of temperature, humidity, and smoke with easy-to-read on-screen illustrations.
Related Products
Industrial Touch Panel Computers
Axiomtek's PANEL1000 series is the industrial panel computers which adopt Intel® Core™2 Duo, Pentium® M, Pentium® 4 processors for high computing capability to satisfy customer's demands. Features include front accessible USB ports, a back door design for easy maintenance and upgrade, SAW (Source Acoustic Wave) touch screens and most O.S. support.
Fanless Touch Panel Computers
Axiomtek's GOT fanless touch panel computers feature compact size and highly reliable system design. The GOT series adopts low power consumption CPU's into its design. Features include an anti-vibration design, extended temperature operating ranges, high brightness display, NEMA 4X certification, and various embedded O.S. support.
Embedded Systems
Axiomtek's eBOX series offers abundant features to satisfy harsh environments with fanless & noiseless operation, extremely compact design, patent of anti-vibration, anti-shock design, and most embedded OS support. It's suitable for applications like POS, Kiosk, ATM, building automation, thin servers, diskless workstations, project screens, tour bus displays and more.
Application Diagram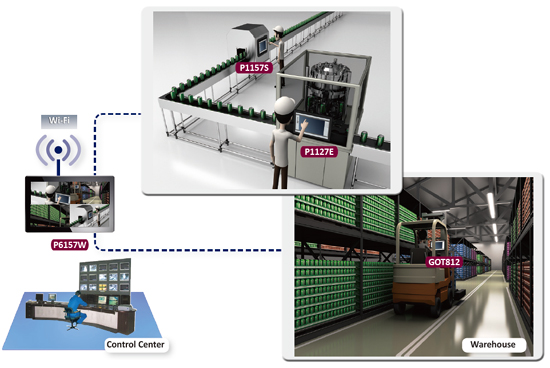 Food Factory Automation